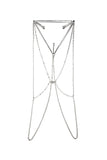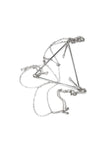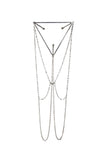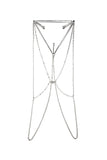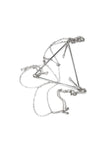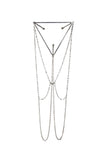 THREE'S A CROWD CHEST PIECE SILVER
This product is currently sold out.
Details

Triangular chest piece
Measures 5.25" x 5.25" chest piece
Lobster clasp closure
.925 Sterling Silver
Made in the USA

Shipping

 

Each item is made to order.  Please allow 4-6 weeks for production.

 

We ship worldwide!

 

We also offer free ground shipping on all orders over $250 within the Continental United States.

 

Check out the link below for more details.

 

Returns

 

For PEOPLE ARE STRANGE online purchases only, we will accept full-priced, unworn/unused merchandise in its original packaging within 7 days of delivery for STORE CREDIT ONLY.

 

Check out the link below for more details.

Model Stats

Heidi N. C. 

Height: 5'10" 

Bust: 33 / Waist: 24 / Hips: 34.5 

Quirky Habit: Masochism

Last song you listened to: Jackson VanHorn's Demo Recordings

Smells that excite you: Sage, leather, and underarms.

 
Save